Customer Comments
" Dusting daisies have cleaned for us for over two years. They are by far the best cleaners I have ever used. They are friendly, incredibly hardworking and totally reliable. As a husband and wife team who work together, they get the cleaning done in half the time and to a very high standard.
I would highly recommend Dusting Daisies and would be happy to talk to anyone who is considering using them."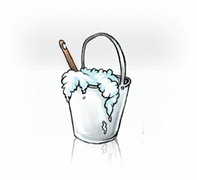 Flowers to inspire...
Exeter florist Poppys are committed to enhancing the quality of floristry through creative design, artistic flair and a pure passion for flowers!
Here you will find links to some of our regular clients. Commercial cleaning from only £17p.h inclusive of VAT. Office cleaning, medical practices, professional practices, we can clean it all. Call us today.

YOUR MOVE Edwards - Sidmouth

YOUR MOVE - Exeter

Students@Cardens - Exeter

Hillsdon Management - Sidmouth
To find out how we can help you dont hesitate to contact us by clicking here.