Customer Comments
" Dusting daisies have cleaned for us for over two years. They are by far the best cleaners I have ever used. They are friendly, incredibly hardworking and totally reliable. As a husband and wife team who work together, they get the cleaning done in half the time and to a very high standard.
I would highly recommend Dusting Daisies and would be happy to talk to anyone who is considering using them."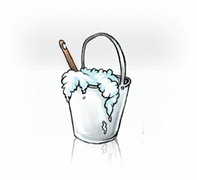 Flowers to inspire...
Exeter florist Poppys are committed to enhancing the quality of floristry through creative design, artistic flair and a pure passion for flowers!
About Us
Dusting Daisies is a small family run Business run by a husband and wife team. We are based in Ottery St Mary, Devon.
We have found through our own experience and that of our clients, having the same cleaners each week/fortnight leaves our clients feeling relaxed and safe whilst we clean their homes.
We offer a Professional Reliable Service with competitive yet affordable rates. We have built up an excellent reputation and are very proud of our work.
Services
Affordable Rates
We provide all our own cleaning products
Professional Reliable Service
Dedicated husband and wife team
Cleaning before and after you move house
Cleaning after building work
Cleaning second home and holiday homes* (see testimonial below)
Regular cleaning of rented properties or between tenancies
Professional cleaning of Business premises
Specialist cleaning including ovens
Managed domestic and Commecial help of all kinds
NEW* Patio & Driveway Pressure Washing also available
Cleaning of Upvc fascias and guttering and conservatories
General Maintenance and Garden Services
We are fully CRB checked
Carpet Cleaning
*My wife & I have worked closely with Natasha & her company for just over a year now which has been a great business relationship.
We have a second home on the outskirts of Sidmouth , which we decided to let out on short holiday breaks. Natasha has provided an excellent cleaning service for our property , always on time , polite & totally reliable. She has her own keys to the property as we live some 100 miles away. She has on many occasions exceeded our expectations with her service & going the extra mile when she has spotted a "problem" or more importantly a potential issue occurring.
We have developed a sound relationship & this is proved by the fact that we have increased our contract to include not only general cleaning but also a laundry service.  We are regularly in contact wherever via mobile and/or email.  Our session starts soon when Dusting Daisies services for 2014 will be engaged again for hopefully another busy session.
Mr & Mrs Smith Sidmouth & Stroud
To find out how we can help you dont hesitate to contact us by clicking here.